LITTLE BERENICE is a unique line of children's nail polishes and nail treatments, which are developed in Switzerland.
To create the line of nail polishes for children, BERENICE brand experts were inspired by little fashionistas, who want everything like their mothers have, including beautiful colored nails.
Due to longstanding developments, experts created a unique water-based formula without aggressive and toxic components. The formula is enriched with efficient vegetable extracts, which provide effective nail care. Due to texture, nail polishes are easily applied, creating beautiful and even covering with exquisite shine. One layer of the nail polish creates lightweight translucent covering, two layers create more thick and rich covering.
It is quite easy to remove the nail polish with warm water and soap.
LITTLE BERENICE is safe and stylish manicure for little fashionistas.
Benefits:
 6 stylish shiny colors
The formula is developed in Switzerland specially for kids
Contains natural extracts
Safe water-based formula
The formula doesn't contain aggressive and toxic components
Certified
Compliant with safety standards of EAEU, USA (FDA) and Japan
Without strong aroma
Without fragrances
Easy application
Fast drying
Removable with water and soap
Easy to remove from furniture in case of accidental impingement 
Unique and stylish package design
Convenient brush from high quality nylon
Recyclable package
Volume 15ml
Color palette includes 6 stylish shiny colors, which will definitely appeal to little fashionistas.
01 Aloe
With aloe extract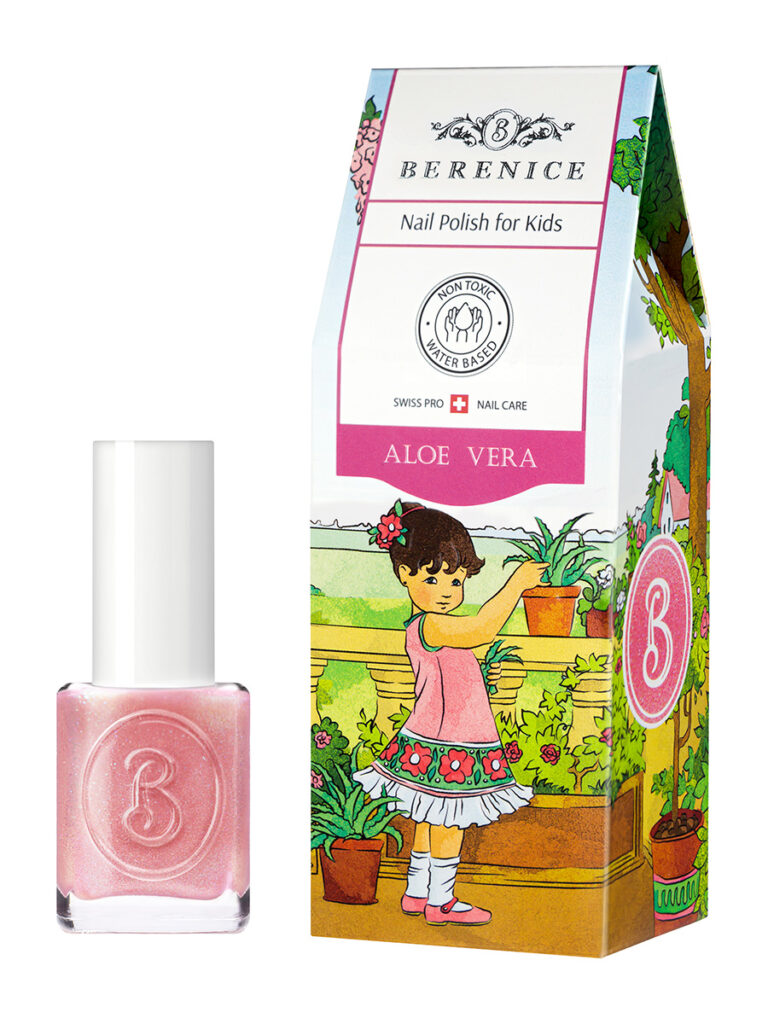 02 Grape
With grape extract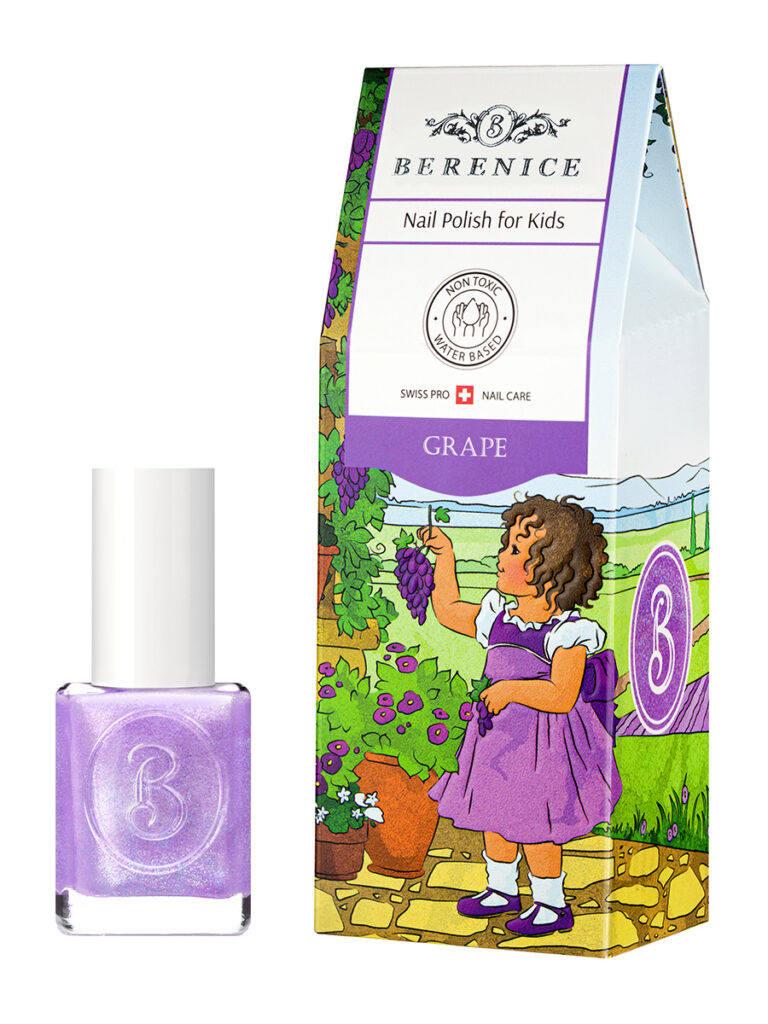 03 Acerola
With acerola extract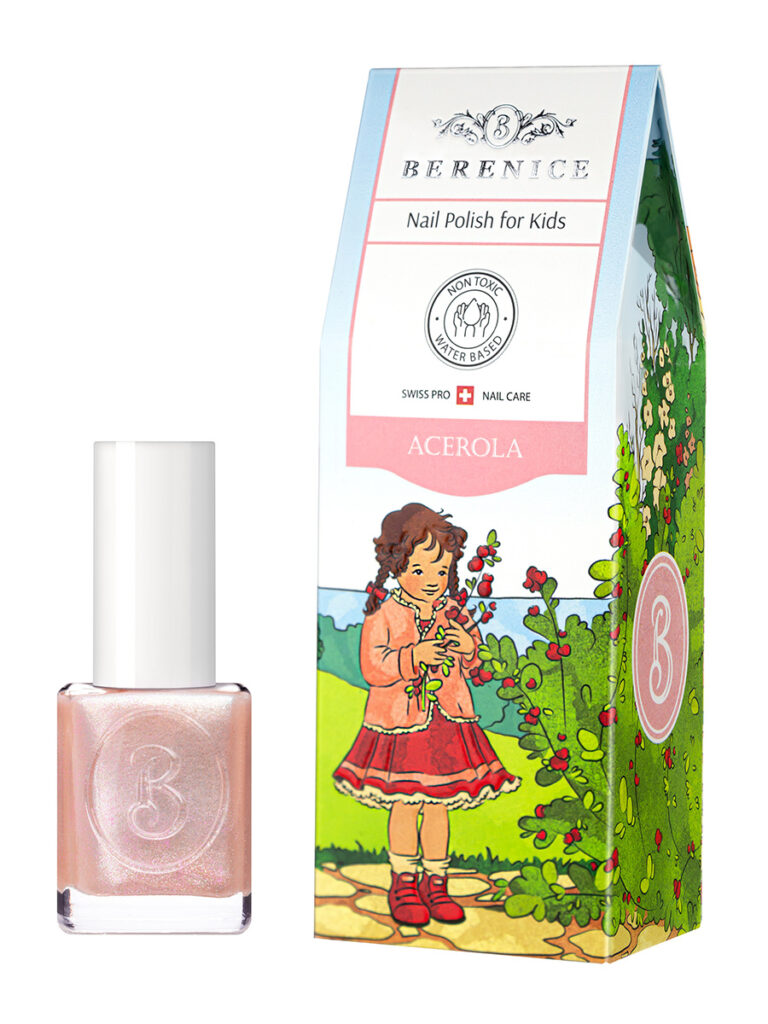 04 Chamomile
With chamomile extract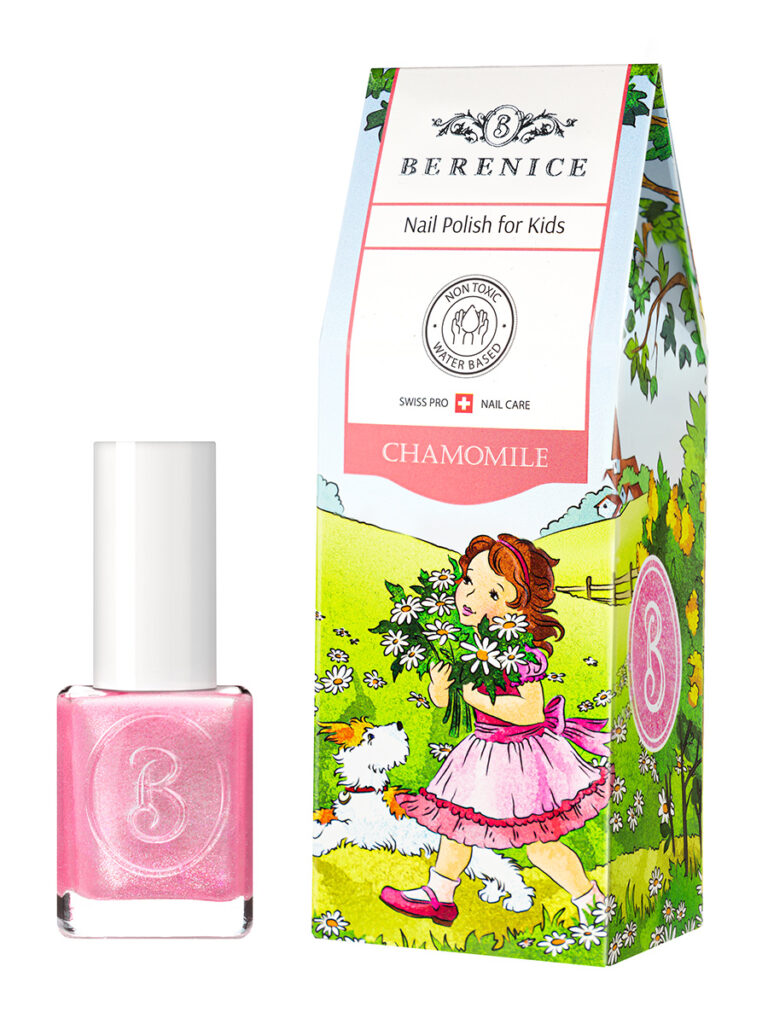 05 Edelweiss
With edelweiss extract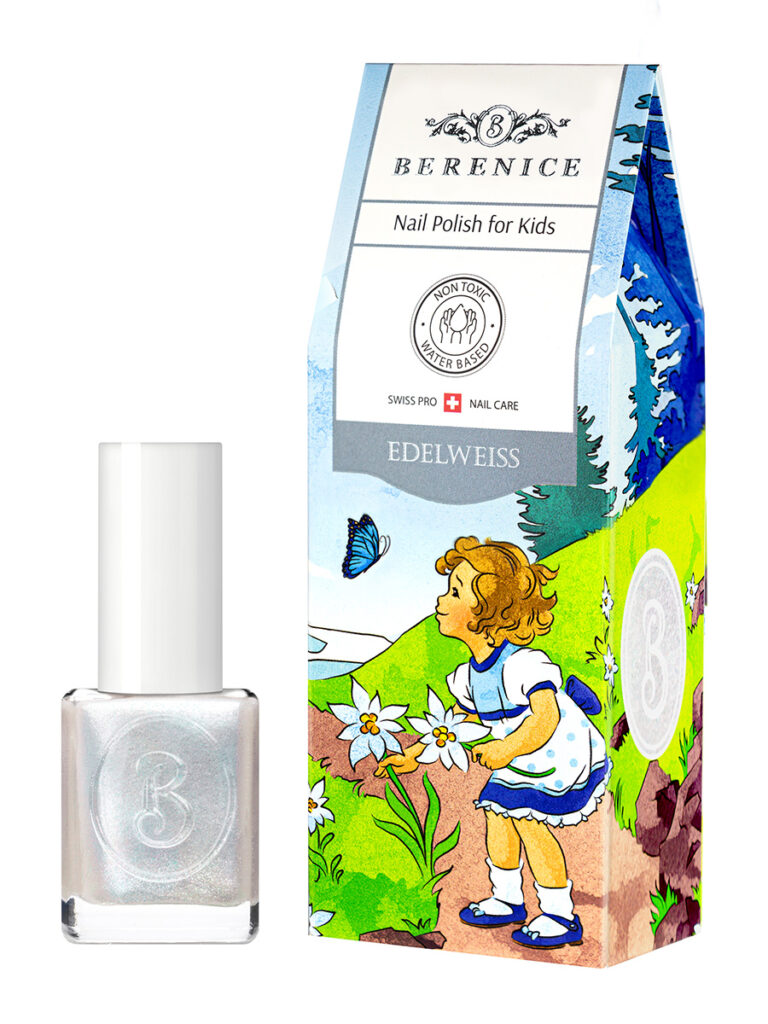 06 Blueberry
With blueberry extract