It's not a secret that nail extension and using gel polishes injures nails.
The applied formulations and the procedure for extension and application of the gel polish itself negatively affects the health and condition of the nails. Using aggressive treatments on the nail plate violates moisture and air exchange, and also negatively affects the natural protective layer of the nail. BERENICE brand specialists have developed a program that as quickly and efficiently as possible will help restore nails after extension and gel polish.
FIRST STEP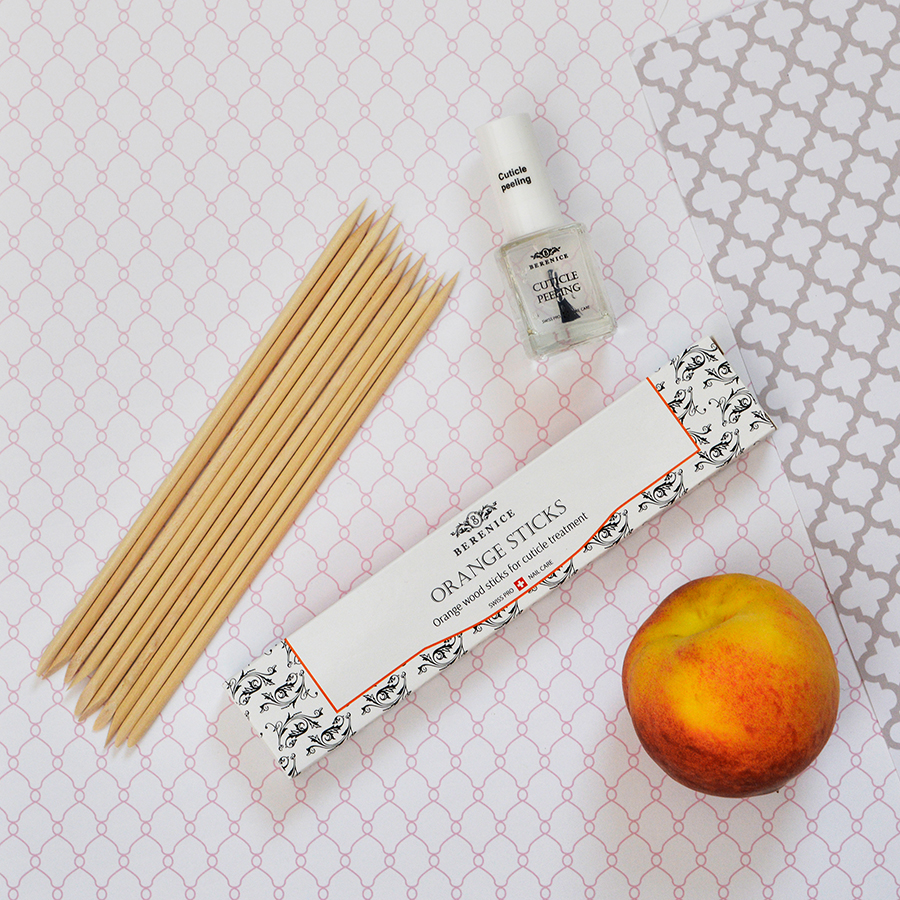 Even damaged nails need a neat cuticle, so the first step is to treat the skin around the nail. We recommend to do this with professional Cuticle Peeling and Orange Sticks. Remover-treatment, based on safe and effective components, quickly softens the cuticle, after which it can be easily removed by orange sticks. Peeling instantly gives the manicure a well-groomed and neat look, and also slows the growth of the cuticle.
SECOND STEP
Working with the shape of the nail, if necessary. For damaged and thin nails, we recommend using the Speedy File 100*180, specifically the working side with 180 grit abrasiveness, since it is softer. Work with the file as accurately as possible, pile clean and dry nails from the side corners to the center with short movements. The direction of movement of the file should be in one direction. Do not drive the file "back and forth", as this can lead to peeling of damaged nails.
Next, to smooth the edges and smooth the surface of the nail, use a file – buffer – Sponge Buffer 220 * 280. Buffer will make the nails more even.
To polish nails and give a mirror shine, use a file – polisher Miracle Shiner 600 * 4000.
THIRD STEP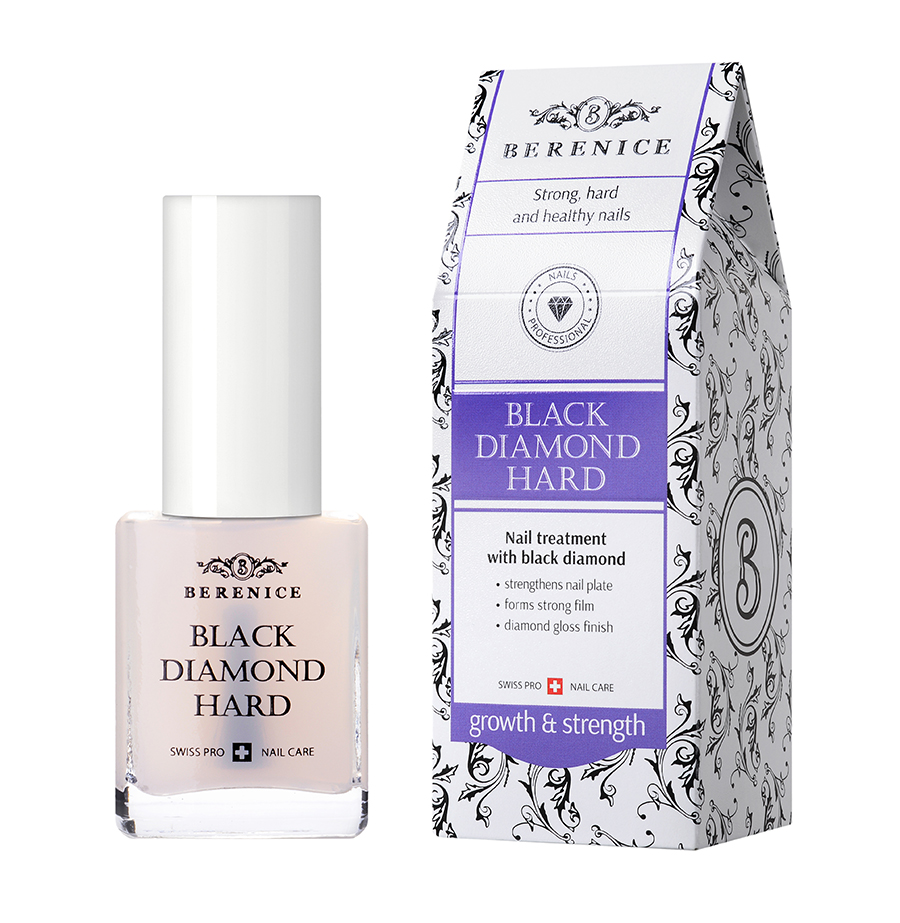 Application of restoring treatment Black Diamond Hard. This is a real ambulance for nails. Due to an effective formula based on black diamond powder, the product revives the damaged nail plate as quickly as possible and creates a durable transparent coating on the nail surface, which protects from the negative environmental factors and physical impact. Nails instantly get a neat appearance and become more strong. Black Diamond Hard can also be used as a base for BERENICE's Oxygen Nail Polish – colored nail polish.
FOURTH STEP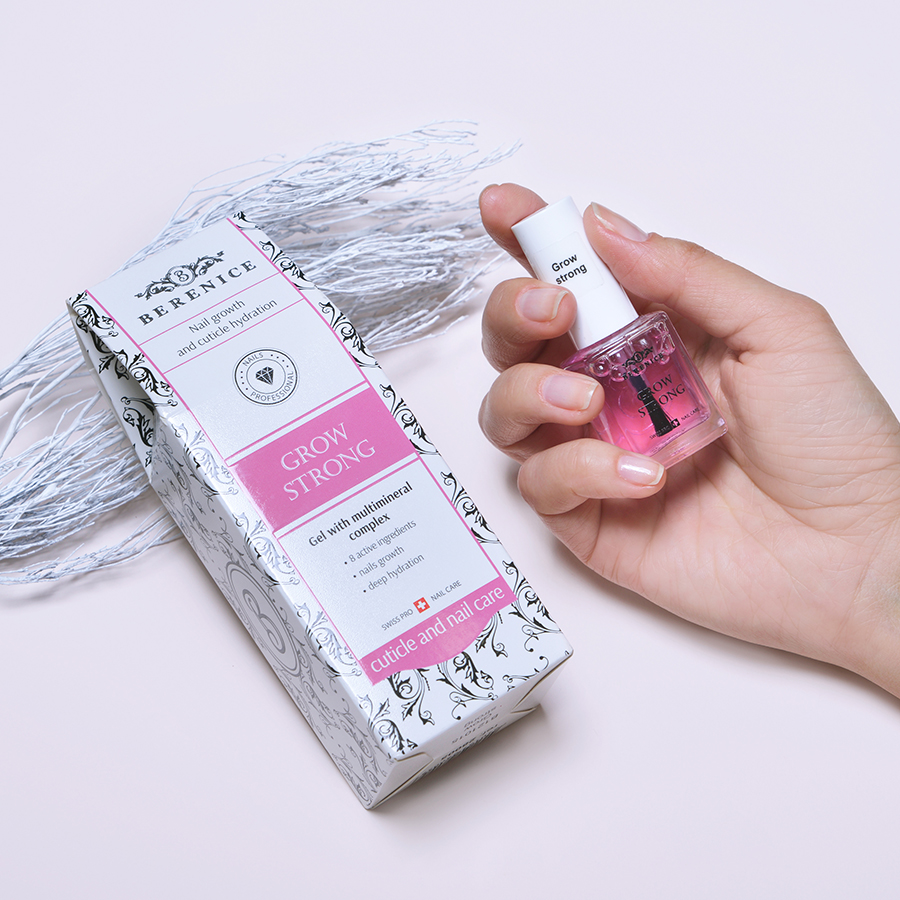 Stimulation of the nail growth with Grow Strong gel. This gel is the growth activator based on multimineral complex and vitamins moisturizes the nail plate and cuticle, as well as stimulates the growth of strong and healthy nails. It has a pleasant cherry flavor. Gel should be applied to the cuticle and the base of the nail at least once a day, after application massage gently. Due to the gel texture, the product is absorbed literally in a matter of seconds.
With the help of our experts advice, you can repair even the most damaged nails.