Nail polish remover is a necessary thing in manicure. The first specialized nail polish remover appeared in the 30s of the XX century, and it was quite traumatic for nails, because it contained a lot of aggressive chemical components. For example, one of the them was acetone. Acetone quickly dissolves the nail polish, but it has a very strong chemical smell and negative impact on the condition of nails, making them dry and brittle. That it why nail polish remover without acetone is highly recommended.
Acetone is an aggressive chemical component that dries and injures the nail plate. So if your nails started to peel of break, you should pay attention to the liquid, with which you remove the nail polish.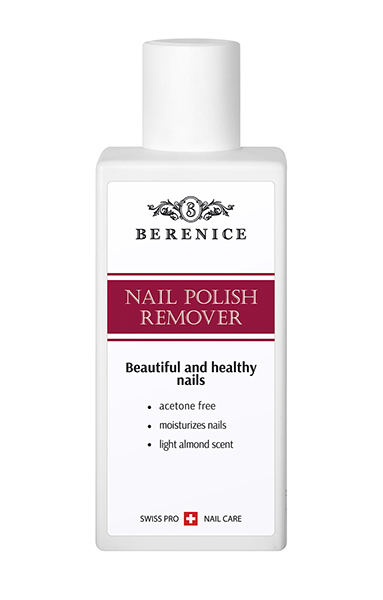 Nail Polish Remover by BERENICE is a new generation acetone-free product. This product quickly and efficiently removes any nail polish. It does not leave color stains and white plaque. Soft formula eliminates harmful effects on the nail plate, so it is suitable even for thin, brittle and sensitive nails. Nail Polish Remover also works as a degreaser. After the procedure leaves a pleasant almond scent.