In the modern world, more and more people prefer natural and safe when choosing food, clothing and personal care products. BERENICE brand fully supports this trend, that is why all nail polishes and treatments are based on the safe 5 Free formula.
5 Free Formula in BERENICE products guarantees the absence of five most dangerous for the health components.
Toluene is a liquid that is used as a solvent and has a familiar smell of paint thinner. May cause irritation and allergic reactions.
Dibutyl Phthalate (DBP) – is a widely used plasticizer that gives to the nail polish a familiar texture. Toxic and dangerous in contact with skin and nails.
Formaldehyde – used for balsamation. Vapors are dangerous and can cause respiratory diseases.
Formaldehyde Resin – is a derivative of formaldehyde. Used in the paint and coating industry. It is also toxic and may cause allergies.
Camphor – when contained in nail treatments, leads to dehydration, as it prevents the penetration of nutrients and moisture into the nail, also is the reason of yellowing of the nails.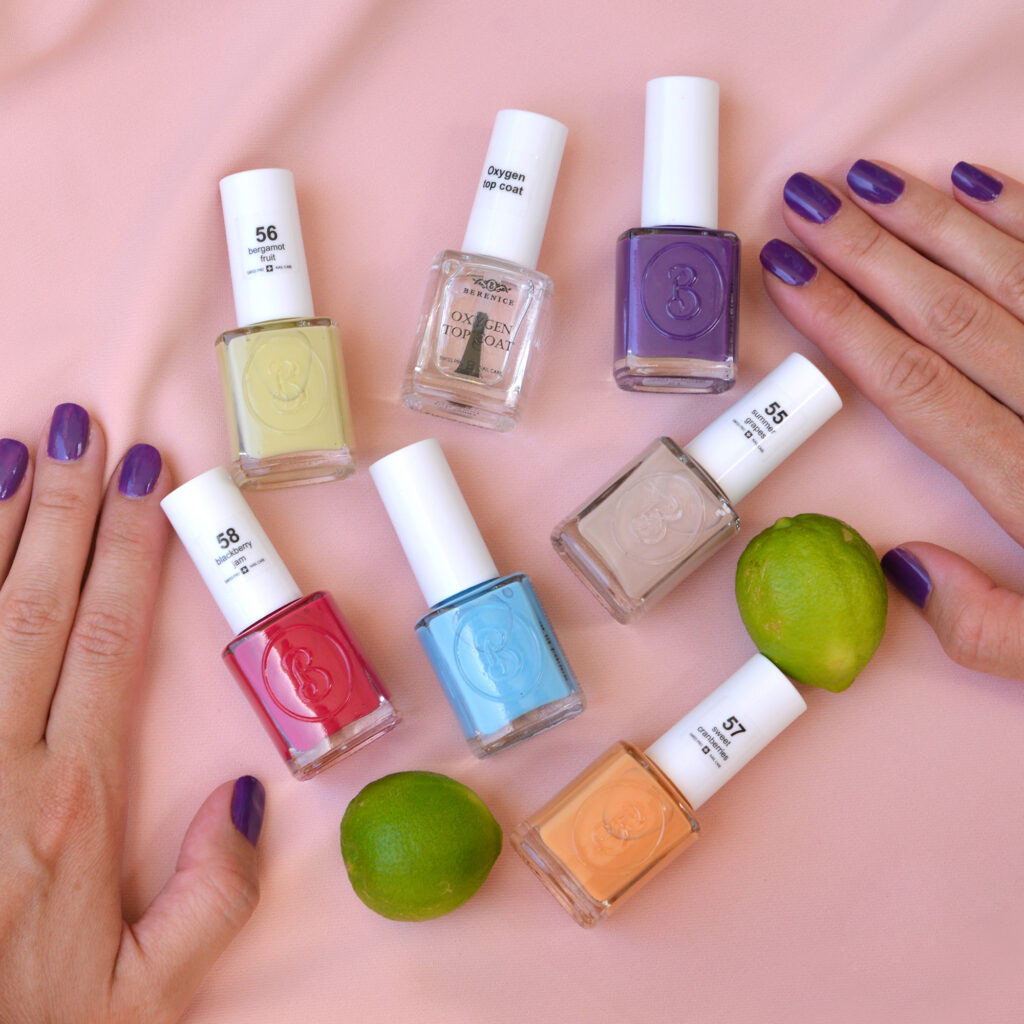 The structure of the nail is able to absorb and pass through both useful and harmful components and toxins that can negatively affect the state of the nails themselves and the body as a whole.
BERENICE nail polishes and treatments do not contain the above mentioned harmful ingredients and, in fact, the formula does not contain other unacceptable components used by many cosmetic brands. For that reason, BERENICE products can be safely called 7 Free and even 12 Free.
At the same time, nail care products' formulas contain nutrients, such as colloidal gold, diamond powder, Vitamins B5 and E, radish root filtrate, citric acid, Barbados cherry extract, mineral complex, etc. We will tell you more about them in the next article .