Traditionally, in early February, world cinema stars gathered for the "rehearsal" of the Oscar ceremony – the British Academy of Film and Television BAFTA award. The theme of the dress code this year is eco-friendliness, let's see how celebrities performed it.
Kate Middleton
The Duchess of Cambridge, Kate Middleton, took the dress code seriously and chose an outfit for the red carpet that she wore to another event in 2012. Kate accessorised her delicate milk-colored silk dress with matching gold appliques. The Duchess's nails were covered with a transparent nail polish, such a neat manicure emphasized the gracefulness of her hands.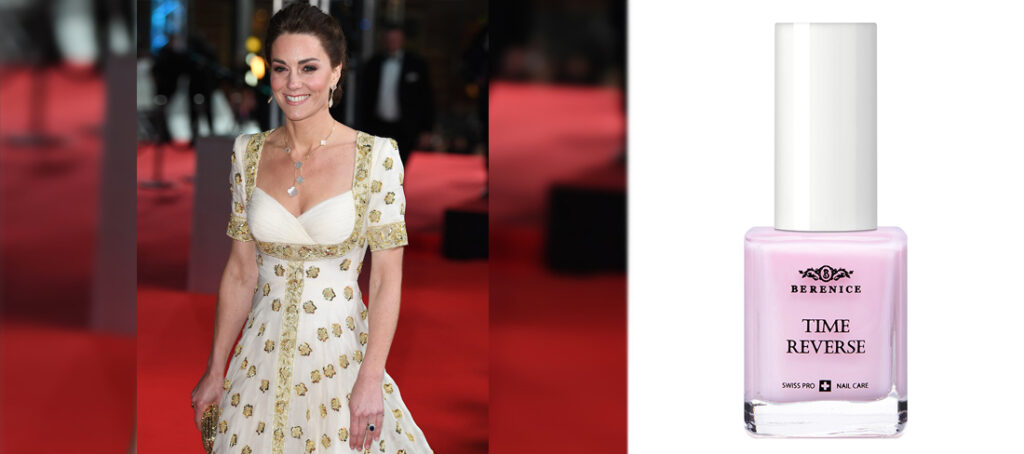 Renee Zellweger
Renee Zellweger, who won the Best Actress Award, preferred a nude manicure, as well as Kate Middleton, which was a perfect match to a soft pink dress with open shoulders. The feminine and elegant look was completed by neatly gathered hair and delicate makeup.
Emilia Clarke
British actress Emilia Clarke, a fan of the public, has chosen for the event a straight-cut black dress with shiny embroidery and a very revealing neckline. Minimum jewelry – only massive earrings and a radiant smile. For the manicure, the actress chose black nail polish to match the dress.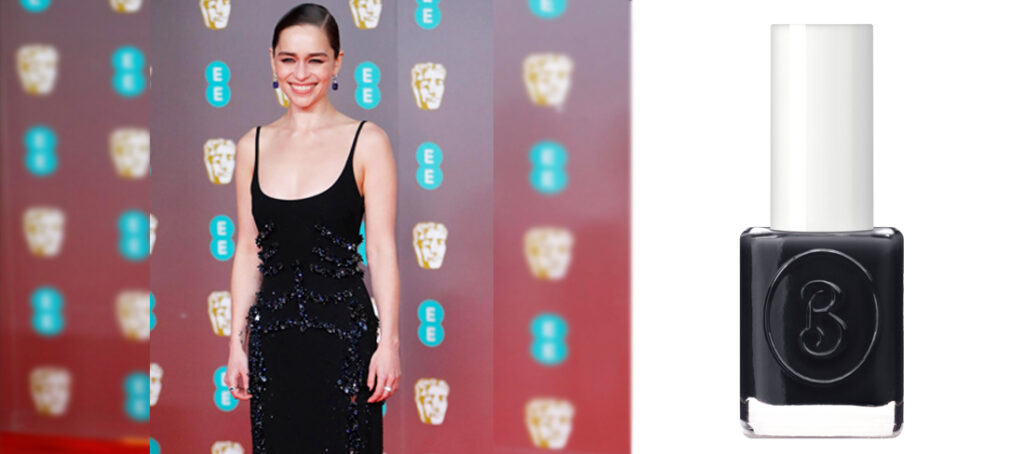 Margot Robbie
Actress Margot Robbie looked very elegant in a black flowing dress with lace sleeves and a basque. Sleek image was completed by the elegant white gold earrings with diamonds, tidy hair and makeup with emphasis on eyes. Margot preferred a natural delicate milky nail polish color.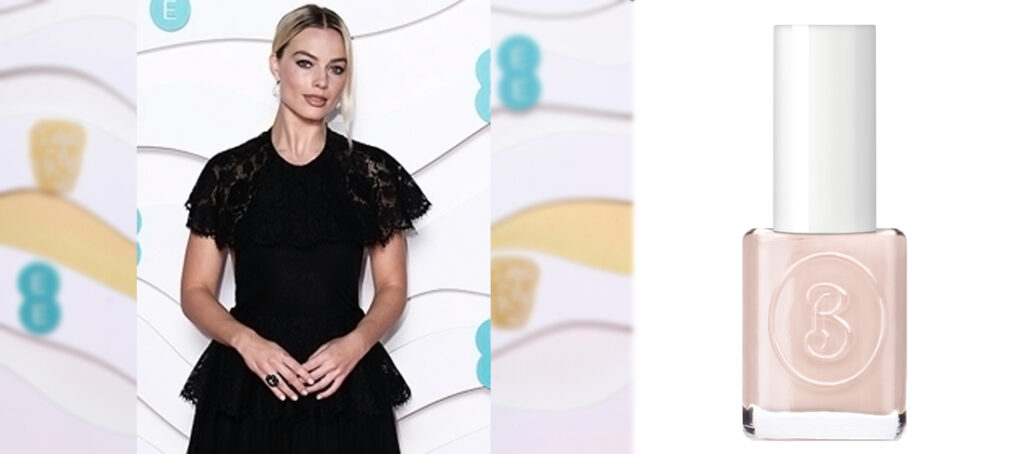 Charlize Theron
Nominated for Best Actress, Charlize Theron chose for the ceremony a purple floor-length dress with a seductive neckline. The actress, like many, complemented the image with gentle makeup, a neat hairstyle and a minimum of jewelry. The actress used dark nail polish for her nails.