Costume Institute Gala, held in May in NY, once again gathered celebrities in the most outstanding outfits. 2019 theme was Camp, style, which is characterized by artifice, extravagance, nostalgia, exaggeration, irony, old-fashionedness and innocence.
This year has become particularly rich in extravagant images. Let's see how the stars decorated their nails.
Lucy Boynton
Young English actress Lucy Boynton was looking like a gentle fairy. The actress has chosen delicate pink color dress made from light chiffon, bright glitter and expressive feathers. The main frontlet was a tiara decorated with pastel colors chiffon flowers. The nails were covered with a laconic light gray nail polish combined with a crystal design.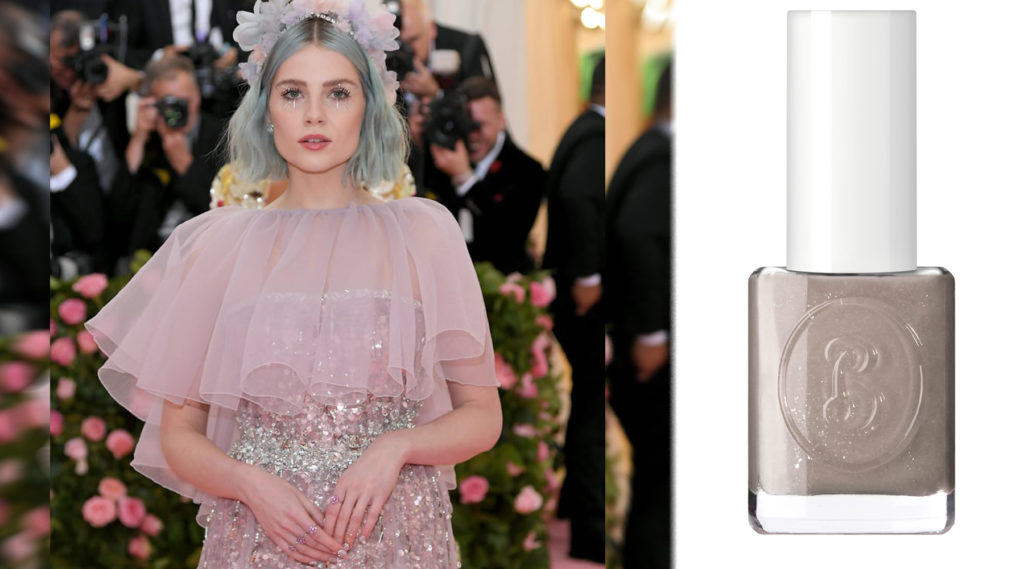 Rosie Huntington-Whiteley
British model Rosie Huntington-Whiteley has chosen an elegant delicate pink color dress with a scattering of sequins for the Met Ball. The accent of the image was a cape from feathers to match the dress. The model completed the image with a bunch of hair and a classic pink manicure.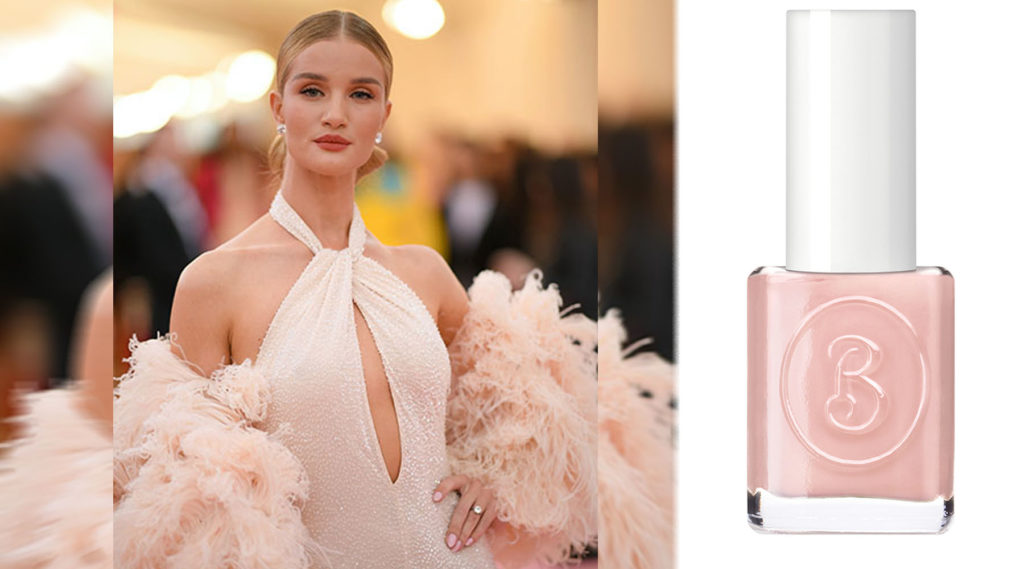 Kendall Jenner
Model Kendall Jenner also preferred feather dress, but a bit different – bright orange color. Skirt and cape were decorated with bright feathers.. All accessories and jewelry were in the same tone as the dress, but the nails of the young model were decorated with a calm light pearly nail polish.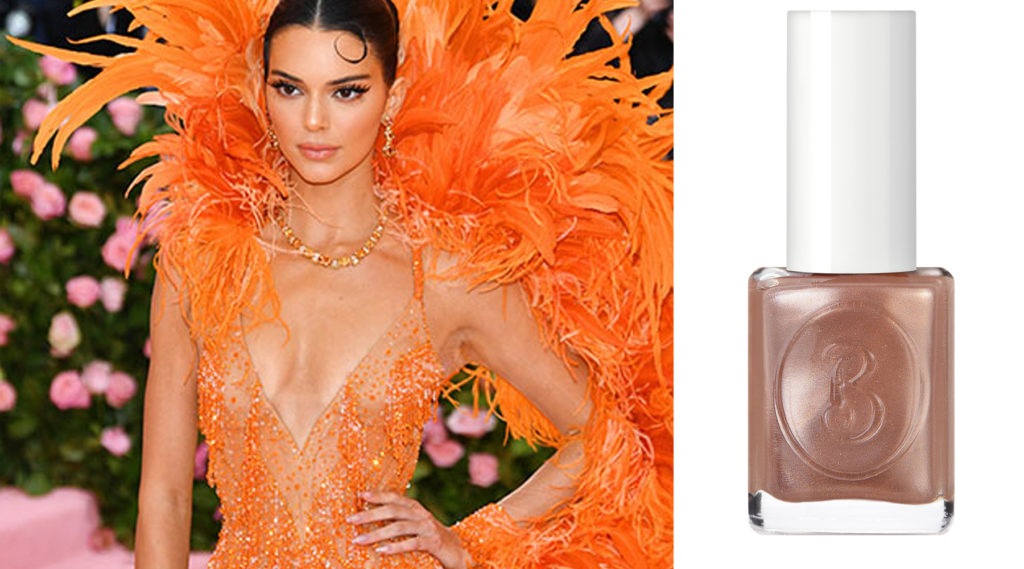 Lady Gaga
Lady Gaga, as always, was incredibly bright. The singer, and more recently, the actress chose an outfit that transformed into 4 images at once. The outfit combined 2 primary colors – black and fuschia. In addition to the bright image, the singer has chosen a bright pink nail polish.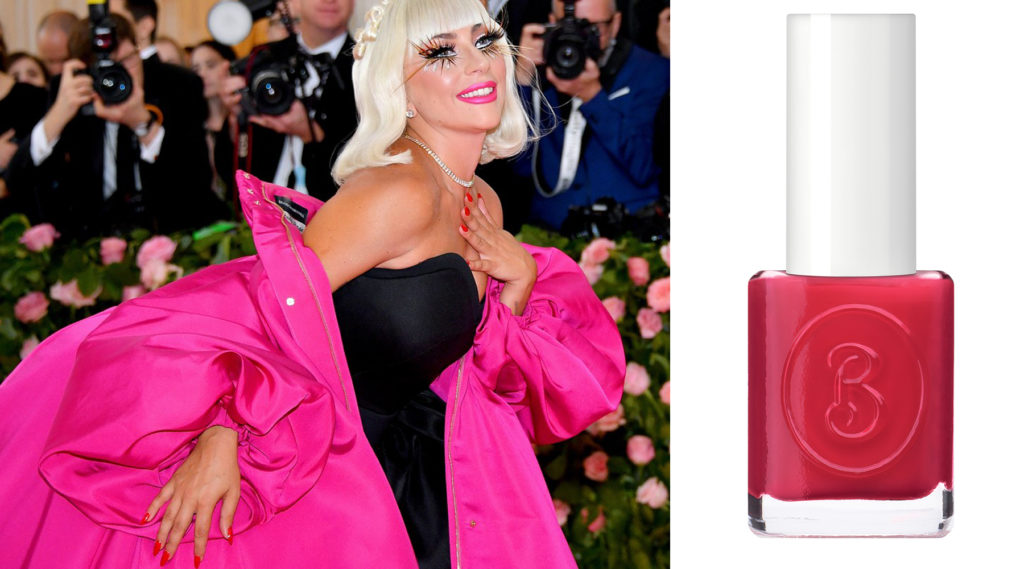 Gwen Stefani
Gwen Stefani shone at the event in a white swimming suit, decorated with large multi-colored stones and chains. A swimsuit was completed by a white fur and glitter cape, as well as massive silver jewelry. The make-up accent was the red lipstick that is changeless for the singer. For nails, Gwen has chosen white color nail polish.