For modern, self-assured girls who appreciate the time the BERENICE company has created the limited collection of unique Golden Rush nail varnishes with a formula of Instant Dry & Maxi Air.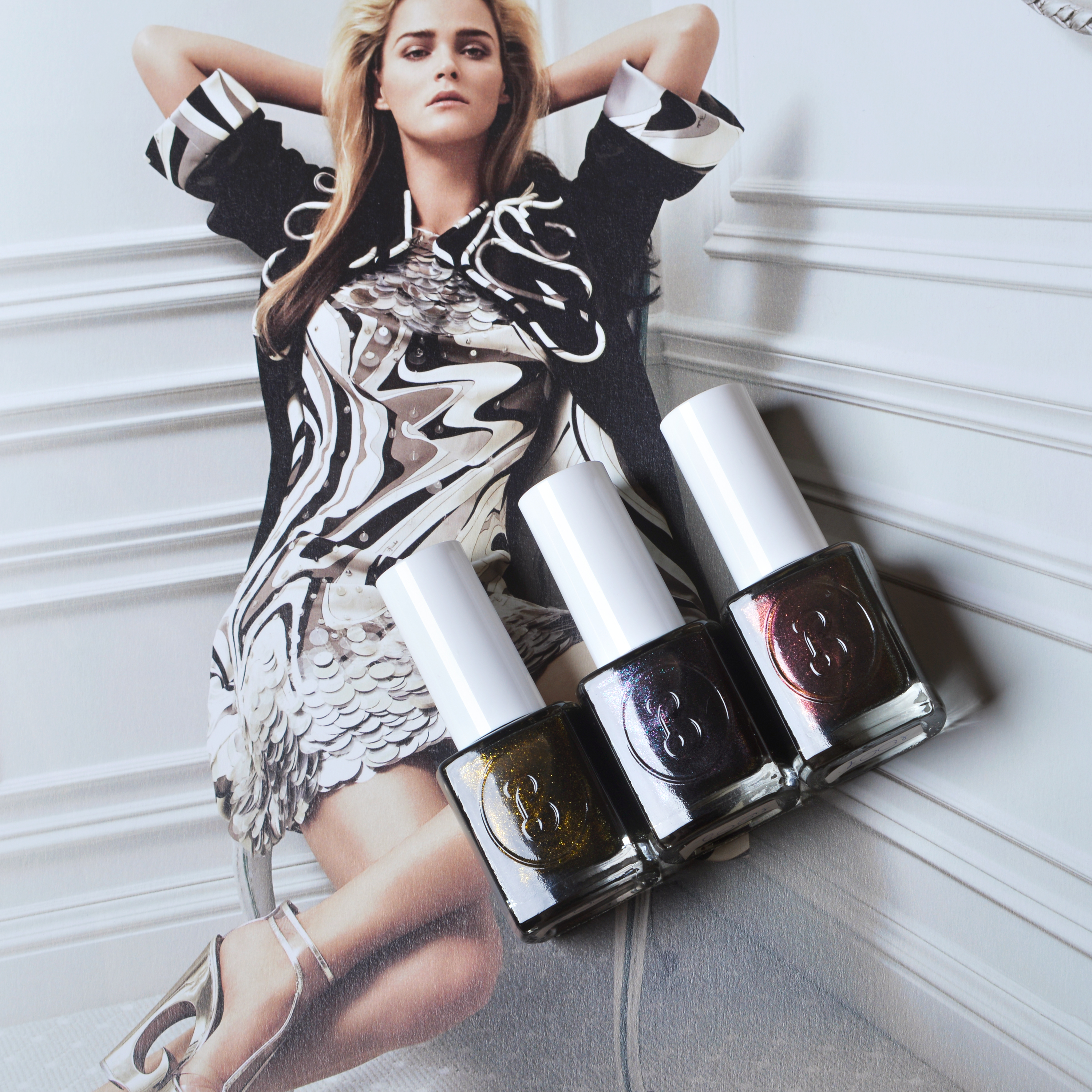 Advantages of varnishes from a new collection:
– Save time: thanks to innovative polymer, varnishes dry 40% quicker.
– Keep health of nails: in a revolutionary way the new complex of pitches with use of advanced oxygen technology creates the top layer allowing air and vapors of moisture to get to a nail plate.
– Keep nails long without chips and scratches.
– UV filters at the heart of varnish prevent loss of brightness of color.
– Do not contain ethanol, toluene, DBP, formaldehyde pitches, phthalates and camphor. Varnishes aren't tested on animals. No animal fats used in the ingredients of the formula.
Shade 1001 Gold Mine
The Surreal shade with a small red shimmer for courageous, impudent manicure. Incredibly shining finish of the magnificent flaring shade will captivate you at first sight.
Shade 1002 Urban Legend
The Tremendous, rich shade with a small blue and pink shimmer for high points. The color complemented with modern shine. Become a city legend
The shade 1003 Ghost Town
Sparkling as champagne a shade gives to your nails an ideal look for a party. The saturated shade, thanks to millions of golden impregnations, helps to create incredibly stylish manicure
Open the world of luxury and a dream with nail varnishes from the Golden Rush collection from BERENICE. Help to be stylish and to follow fashion trends.