Traditionally at the beginning of May celebrities gather in New York on theCostume Institute Gala. Thesubject of the Met Ball of 2018 – «Heavenly Bodies: Fashion and the Catholic Imagination». Let's lookat how stars and their stylists interpreted this theme in the images.
Blake Lively
The image of the actress Blake Lively became one of the most successful, according to fashionablecritics. And it's not a surprise, because Blake is considered as one of the most stylish Hollywood stars.For Met Gala 2018 the actress has chosen a magnificent claret dress with a long loop and an embroidery.The dress and accessories have been inlaid with emeralds, diamonds and other gemstones. Hair have beencollected and decorated with an original accessory. For nails Blake has chosen the shining varnish incolor of a dress.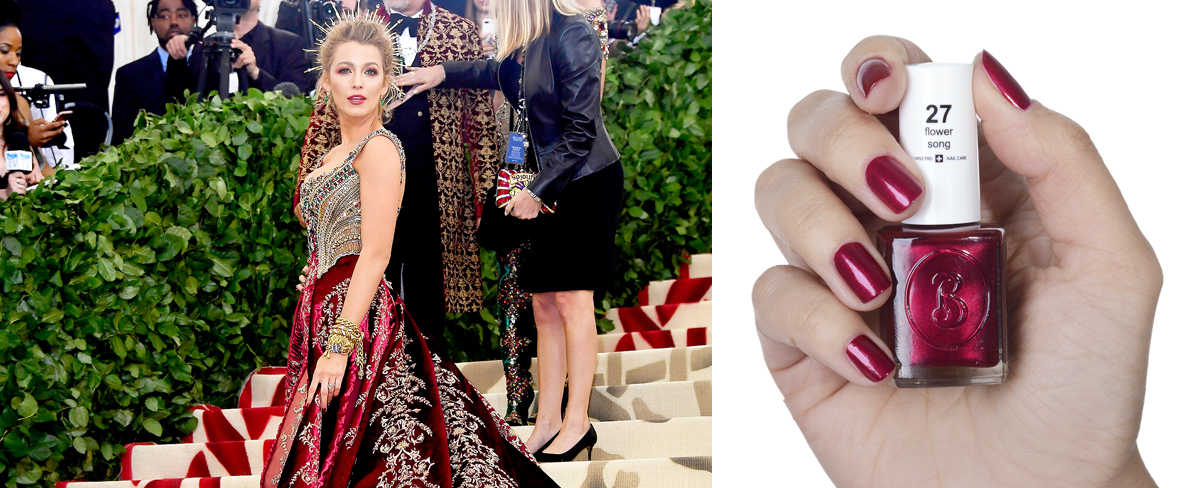 Rosie Huntington-Whiteley
The British model has chosen a dress of a direct cut gentle corporally – powdery color with an embroideryfrom gemstones and a seductive cut. The chiffon cape and a diadem in hair in the form of a nimbusbecame accent of all the image. The emphasis in a make-up has been focused on sensual lips. To finishsuch gentle image Rosi has picked up a nude shade of nail varnish.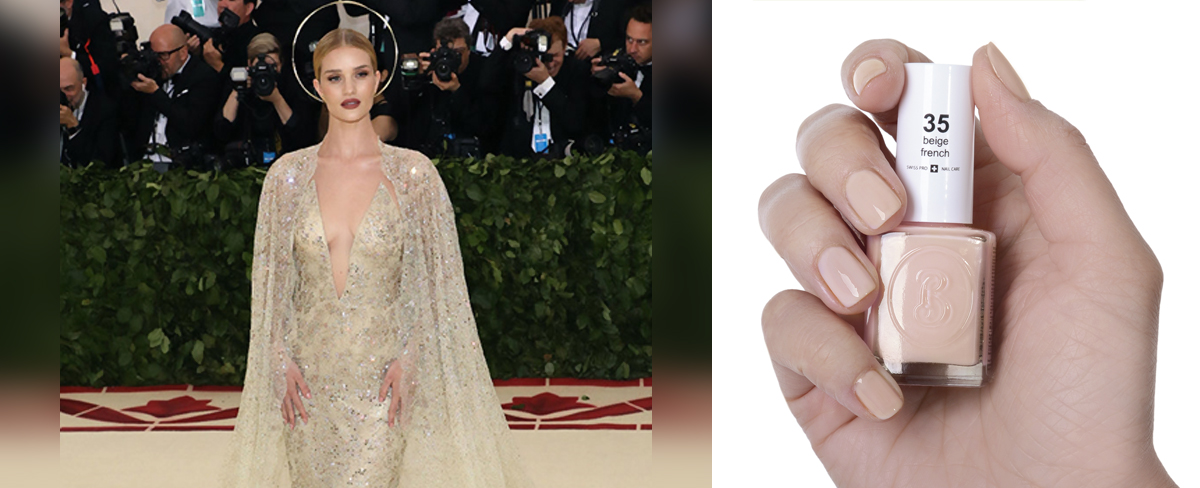 Jennifer Lopez
For a red carpet the singer has chosen an original black dress with an embroidery of multi-coloredcrystals and feathers. The seductive section became a highlight of a dress. The image was supplementedby black sandals on an ultrahigh heel and a black clutch. The make-up has been made with emphasis oneyes, and hair are combed back. For manicure Jennifer has chosen nail varnish of a saturated wine shade.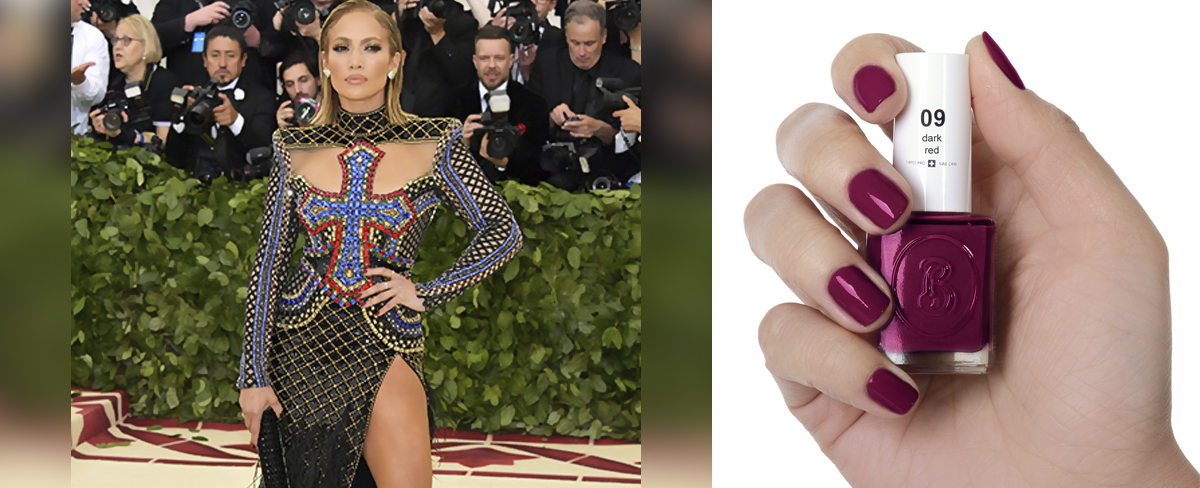 Priyanka Chopra
The Indian actress for an action has given preference to a refined direct dress in a floor from a red velvetwith a cape – a loop. Ornament on the head and shoulders became a bright detail of an image. The imageof the actress finished a make-up with gold spangles on the eyelids and lipstick of wine color. Throughouta gold subject also varnish of the same color has been chosen.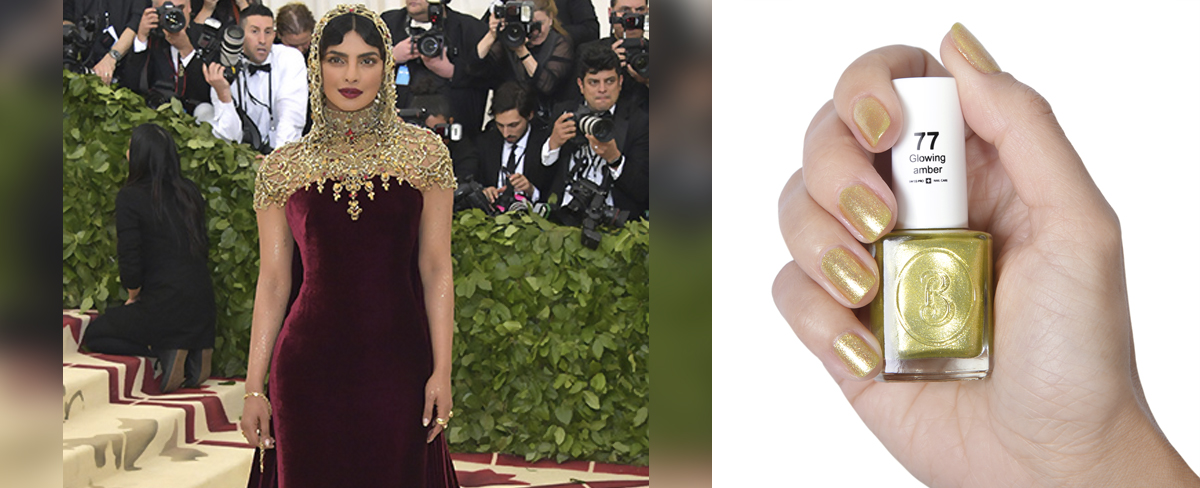 Amber Heard
Ember has appeared on an event in the elegant fitting red dress which emphasized a fine figure of theactress. The long loop and an open back became accents of a dress. For accessories have been chosen agold rim – a nimbus and large earrings from gold. To complete the color gamma of accessories also goldnail varnish has been chosen.