High fashion on your finger tips!
New BERENICE Haute couture nail polish collection embodied style and elegance, which are incident to famous designers and fashion houses. As high fashion is impossible without expensive and exclusive textiles, and so modern woman image is impossible without stylish manicure. Each Haute couture color is embodiment of the most expensive and elegant fabrics – velure, batiste, velvet, jacquard, etc.
The collection includes 6 colors, which will match any stylish image. Moreover, all colors perfectly match each other, so you could create unique color combinations and designs. All nail polishes from the collection have creamy texture with rich pigmentation, they provide glossy finish. Due to profession nail brush, the application is easy and perfect. All nail polishes are based on Oxygen formula, which allows oxygen and water penetrate into the nail plate and this keeps natural beauty and health of nails. The 5-free system guarantees absence of aggressive components.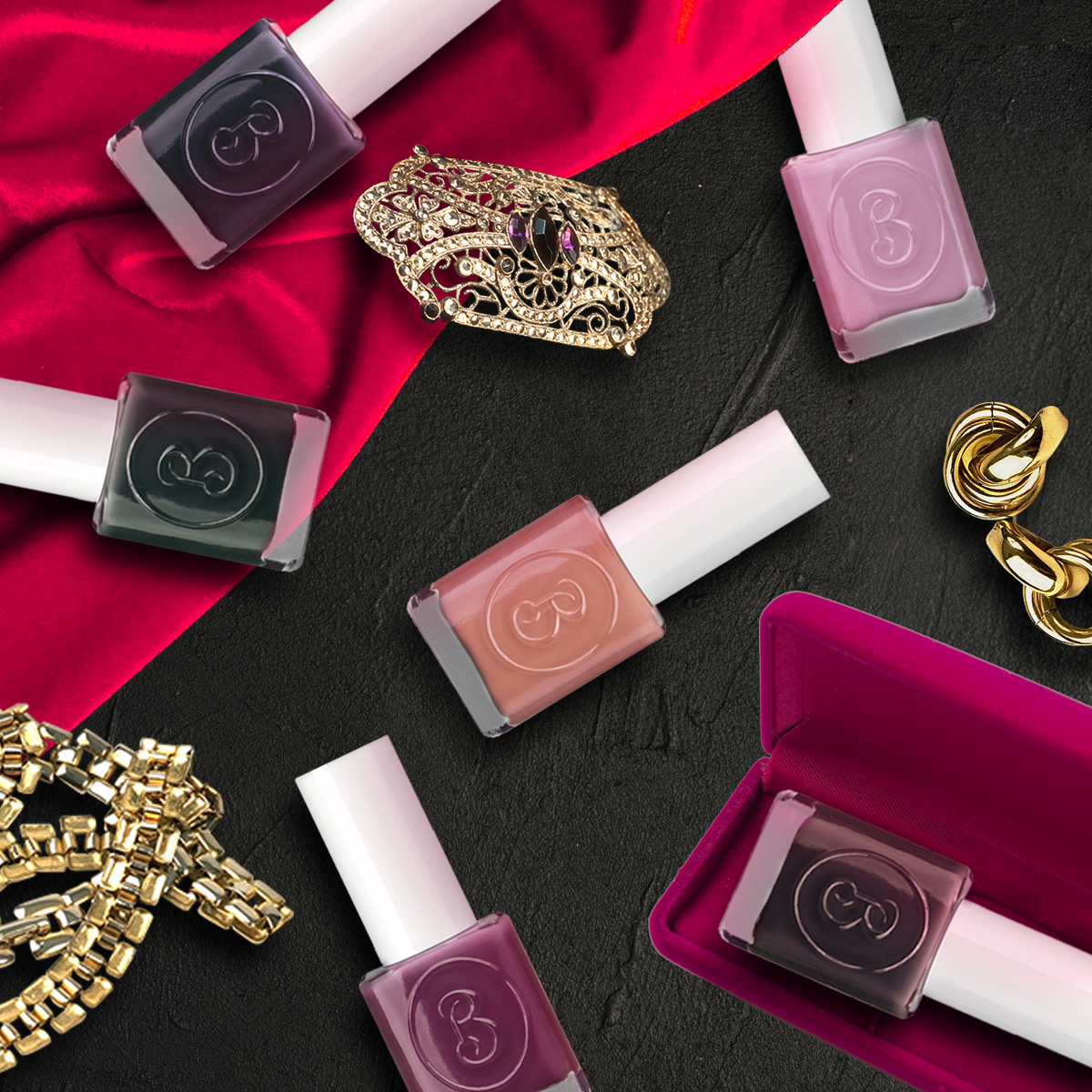 №79 Velure
Velure is one of the most beautiful and elegant materials. №79 Velure – obscure berry color will be a perfect match to womanlike image.
№80 Batiste
Batiste is known as the most exquisite textile. Warm peach nude color №80 Batiste will be perfect for daily manicure.
№81 Velvet
Velvet is far-fetched and distinguished material. №81 Velvet is spellbind color of smoky rose, which is incredibly stylish and elegant.
№82 Jacquard
Jacquard fabric looks like oriental tapestry, which is always stylish and fashionable, same as grey-black color №82 Jacquard.
№83 Brocade
Sophistication, luxury and ingenuity, which are specific to brocade fabric, reflected in complicated dark-grey with green overtone color №83 Brocade.
№84 Felt
Warm and gorgeous felt has become an inspiration for damp wood color №84 Felt.