We would like to present new BERENICE nail polish collection Firework.
Firework is a collection of sparkling colors for the most brilliant images. Shine! BERENICE Firework collection will help you in this.
The collection includes 6 radiant colors that perfectly fit and dry quickly, instantly turning nails into a work of art.
New BERENICE collection is based on unique formula, which allows oxygen and moisture vapor pass into the nail plate, so that the nails remain healthy. All nail polishes are produced with the 5 free technology, which guarantees the absence of harmful components in the formula.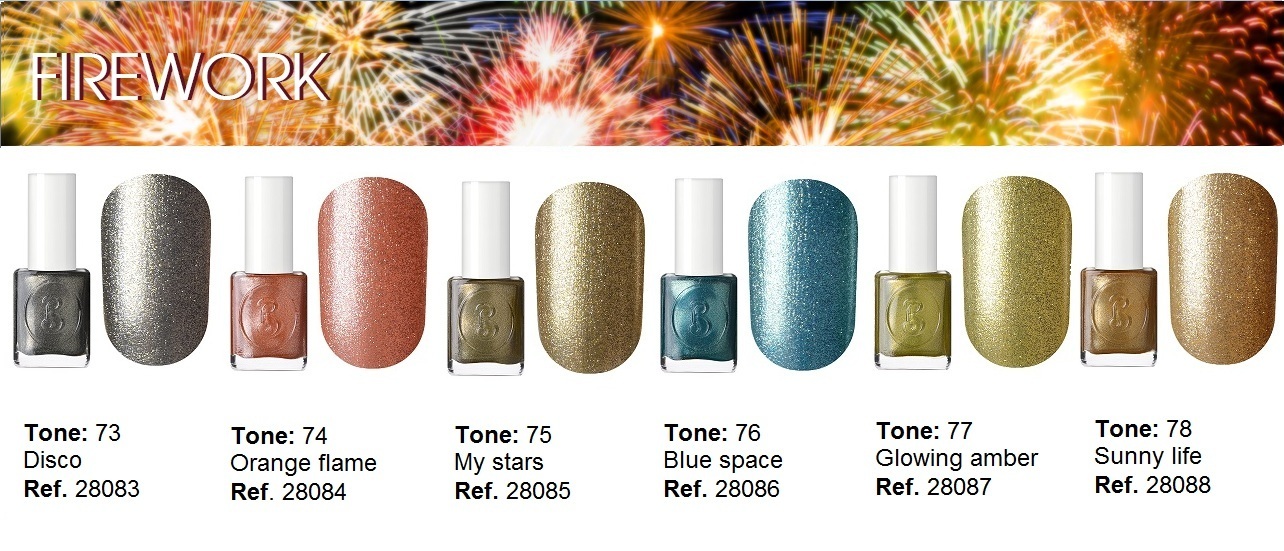 Color 73 Disco
Glittering and enchanting color will shine and shimmer with millions of sparks and will be an excellent finishing touch of your image.
Color 74 Orange Flame
Radiant and passionate color, like a flame, fascinates and attracts glances.
Color 75 My Stars
Sparkling and festive color will turn every day into a holiday and give a positive mood.
Color 76 Blue Space
Mysterious and stylish color for those who are accustomed to catch admiring glances.
Color 77 Glowing Amber
Daring and dazzling color will turn you into a star of any party.
Color 78 Sunny Life
Positive and brilliant color won't be unnoticed, because delicate glow will attract attention both day and night.