Costume Institute exhibition and Met Gala traditionally gathers celebrities in NY in the most extravagant outfits. Met Gala 2017 theme was designs of Rei Kawakubo (the founder of Comme Des Garçons), and guests interpreted this theme in their own way.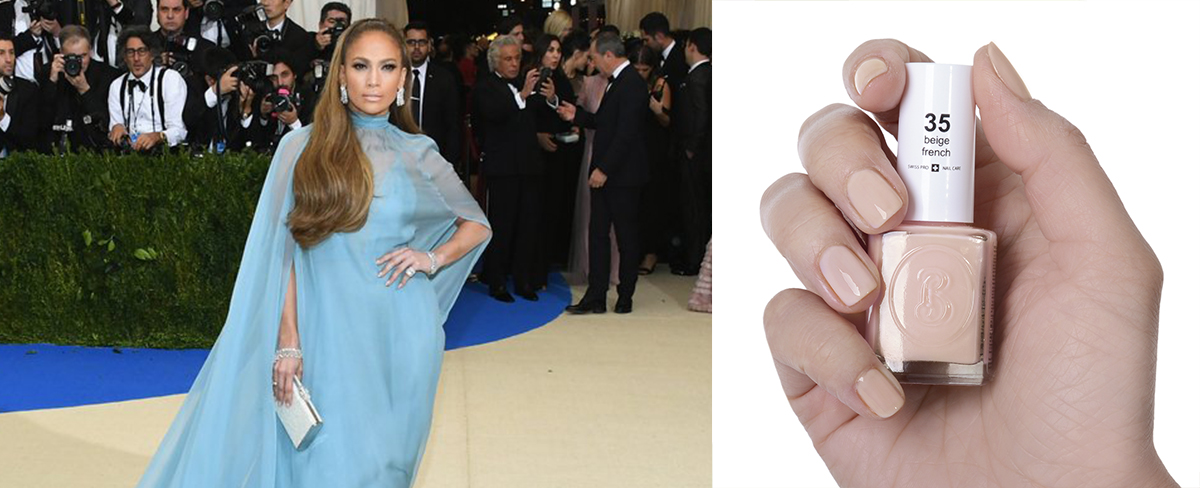 Jennifer Lopez knows how to attract attention; mostly she does it by teasing dresses. This time Jennifer has chosen high-necked sky blue silky gown with long train. As for accessories matching the look, Lopez wore white gold with diamonds.  And for nails the star has chosen nude color nail polish.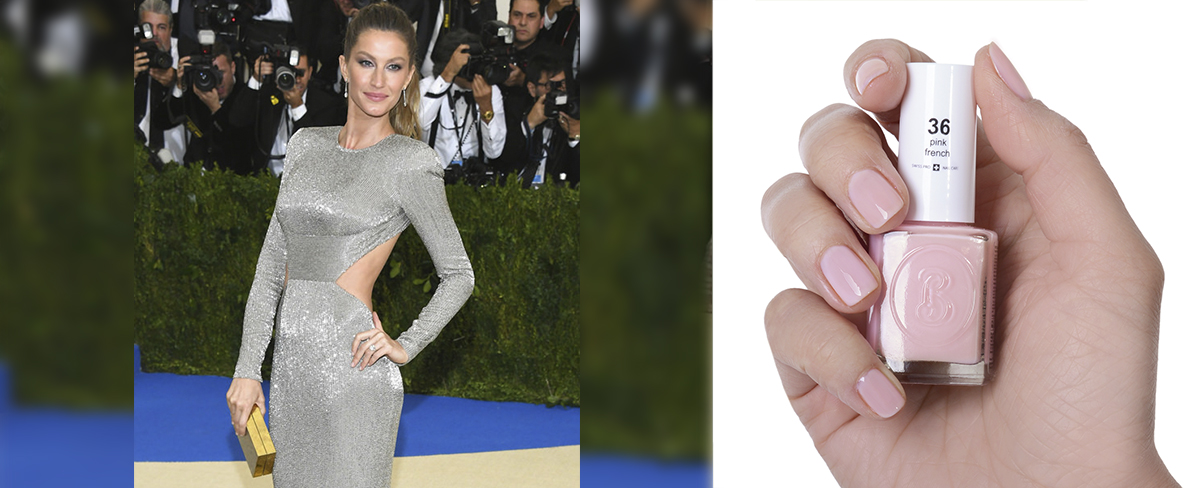 Gisele Bundchen was stunning in a slinky, open back silver gown. To go with the look, she wore her long, honey-blonde hair in a high ponytail and smoky-eyes makeup. As for manicure, the supermodel has chosen tender light pink nail polish.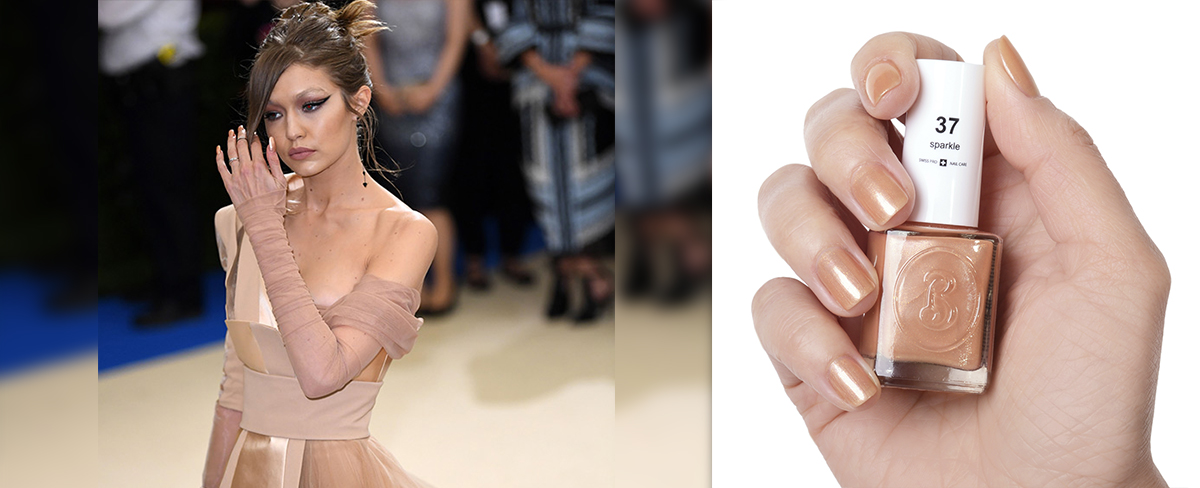 Gigi Hadid image matched the theme of the Met Gala perfectly. Gigi wore peach color long gown with long train; with design inspired by the Land of the Rising Sun. The image was completed with artfully draw back hair and cat-eyed lids. As for nails, the model has chosen peach color nail polish with metallic effect.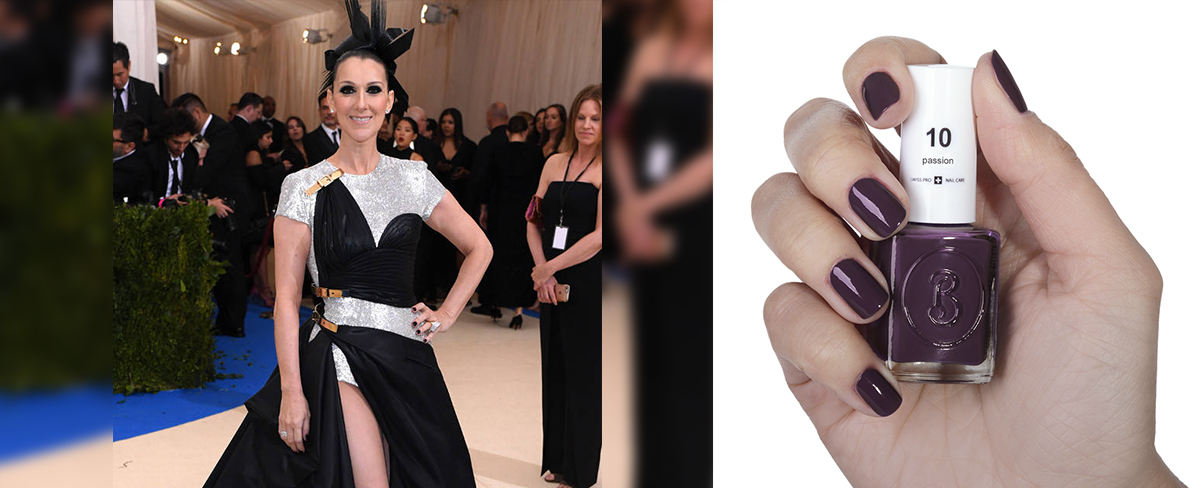 Celine Dion made her debut on Met Gala in futuristic look. The singer wore silver-black gown with seductive vent. Edge and extreme styling hairdo rocked the event. As for nail polish color, Dion has chosen dark color.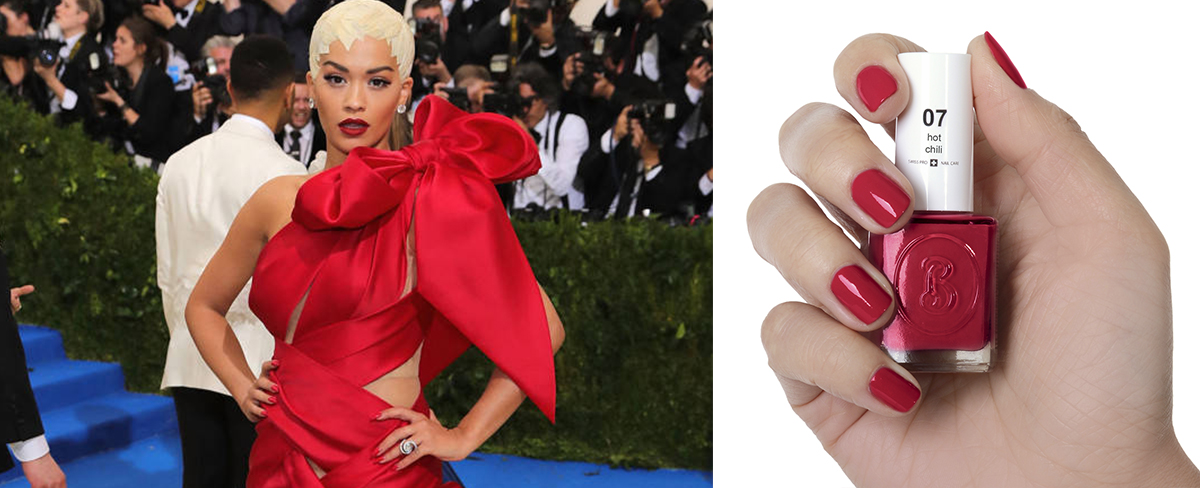 Rita Ora likes to be in the highlight, and she was not afraid to look bright during the event, and wore extravagant gown, as if it was interlaced from red color silky ribbons. Pixie hairdo looked very unusual and stylish. For red color gown, that singer has chosen red lipstick and red color nail polish.