"Golden Globe" – one of the most prestigious film festivals. Attention to the red carpet of the event is no less than to the action. On the 74th ceremony, which was held in Los Angeles, star fashionista chose the brightest outfits.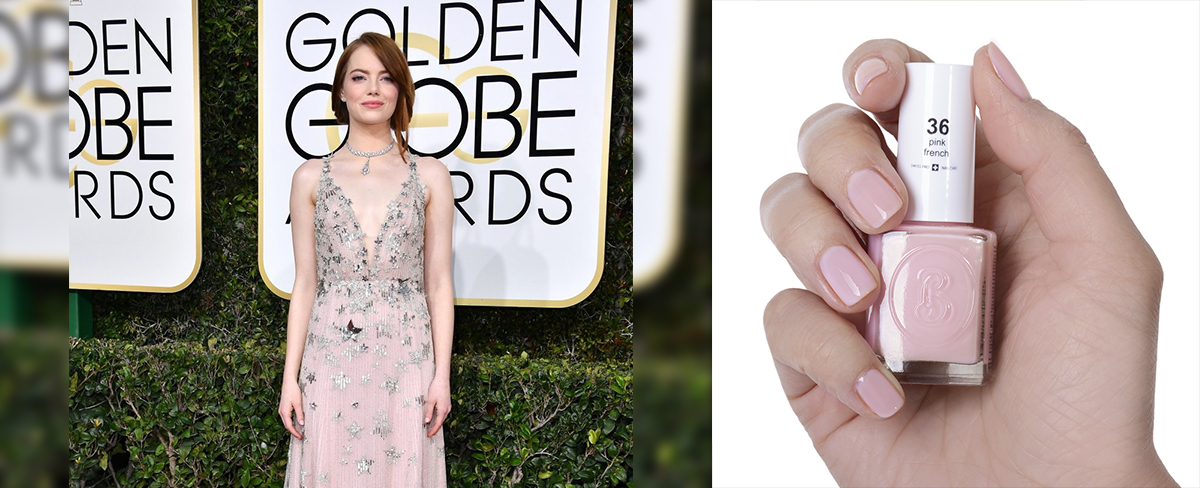 Triumphant of the evening – the young actress Emma Stone, who won an award for "Best Actress" for participation in the film "La La Land" has chosen for the red carpet floor-length dress pastel pink color dress embroidered with silver stars. The actress enhanced her image by white gold jewelry with diamonds. Actress chose neutral – pink nail polish manicure that perfectly complemented the delicate and feminine image of the actress.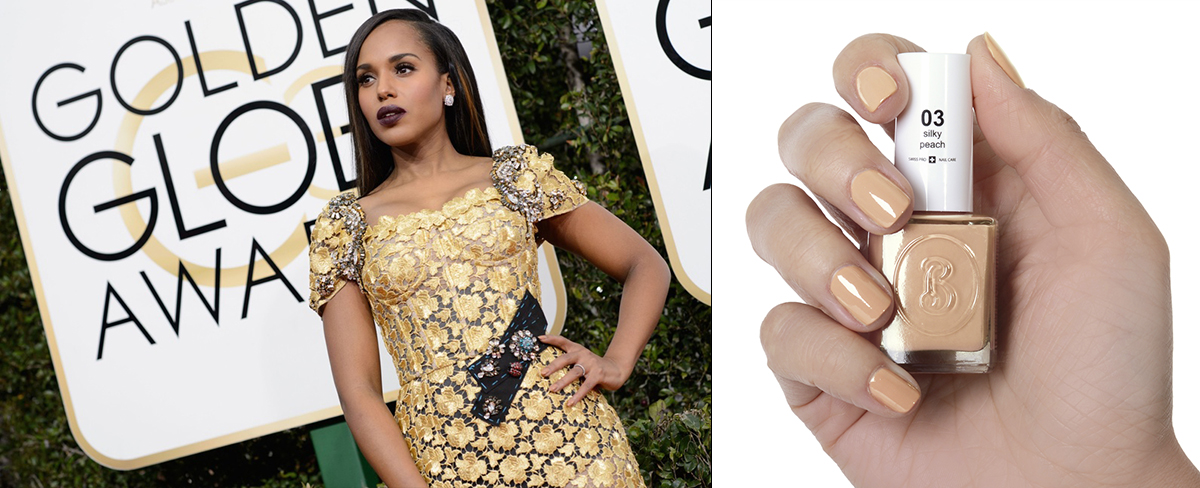 Kerry Washington, who became mother in October 2016, showed beautiful figure on the red carpet, which was emphasized by translucent golden dress. The dress was decorated with crystals that gleamed under the lights. For such a bright image the actress has chosen black open sandals with heels and beige nail polish.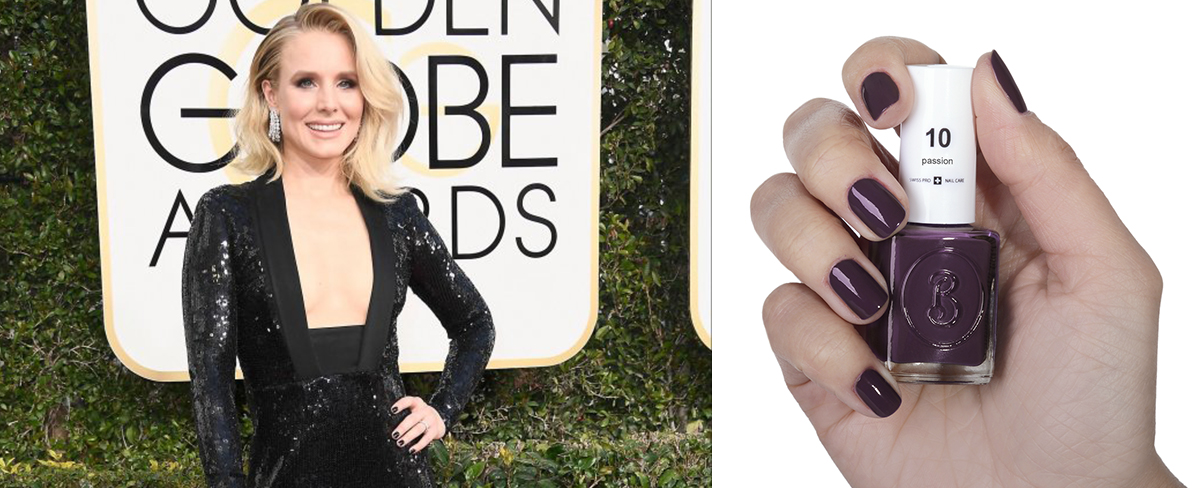 Actress Kristen Bell for the red carpet preferred embroidered floor-length dress with sequins. The color of the dress was sure black, with bold neckline. The image of the actress was completed with volumetric hairdo with Hollywood curls, dramatic make-up and massive white gold jewelry with diamonds.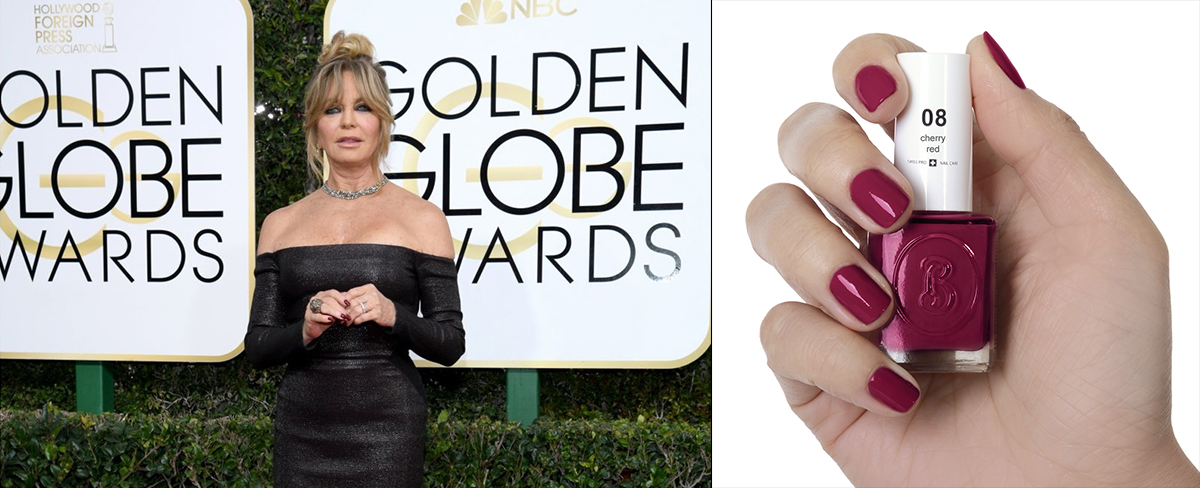 Goldie Hawn preferred dark gray dress with a silver sheen bold style with bare shoulders. The hair was arranged in a high free hairdo. Actress chose classic red manicure.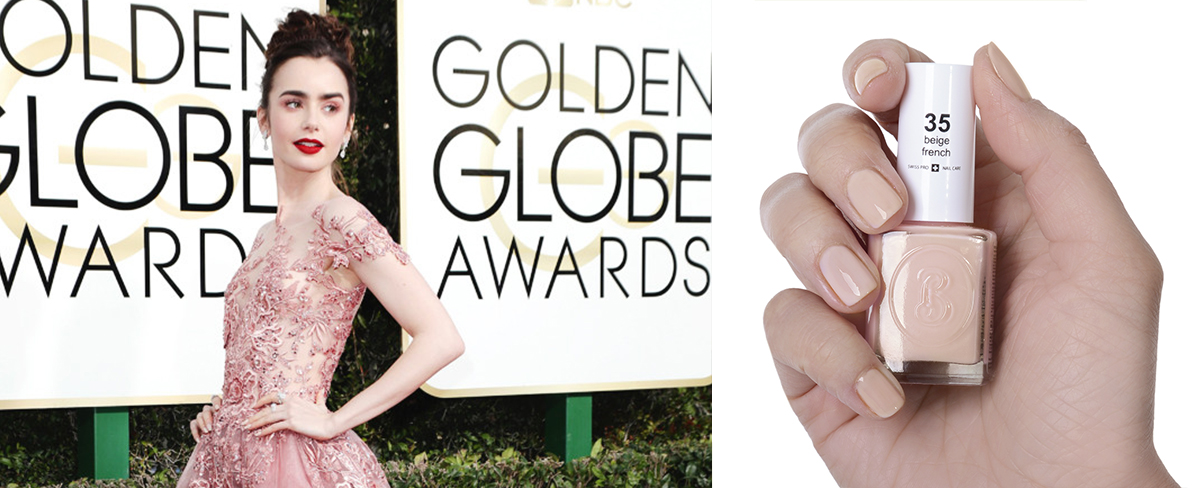 Young actress Lilly Collins was one of the nominees. She appeared in the airy dress with embroidered pink. High hairdo, classic makeup with emphasis on lips and neutral manicure – all this created very feminine and gorgeous image.