Well-groomed cuticle is an integral part of perfect manicure. Nor nude color of nail polish, neither the most modern nail art won't look attractive, if skin around nails looks untidy. Our hands skin is exposed to negative impact of the environment (water, cleansing means, dry air-conditioned air, temperature extremes, etc.). Those issues influence affect cuticles conditions much. In BERENICE products you could find everything necessary to make your hands look perfect.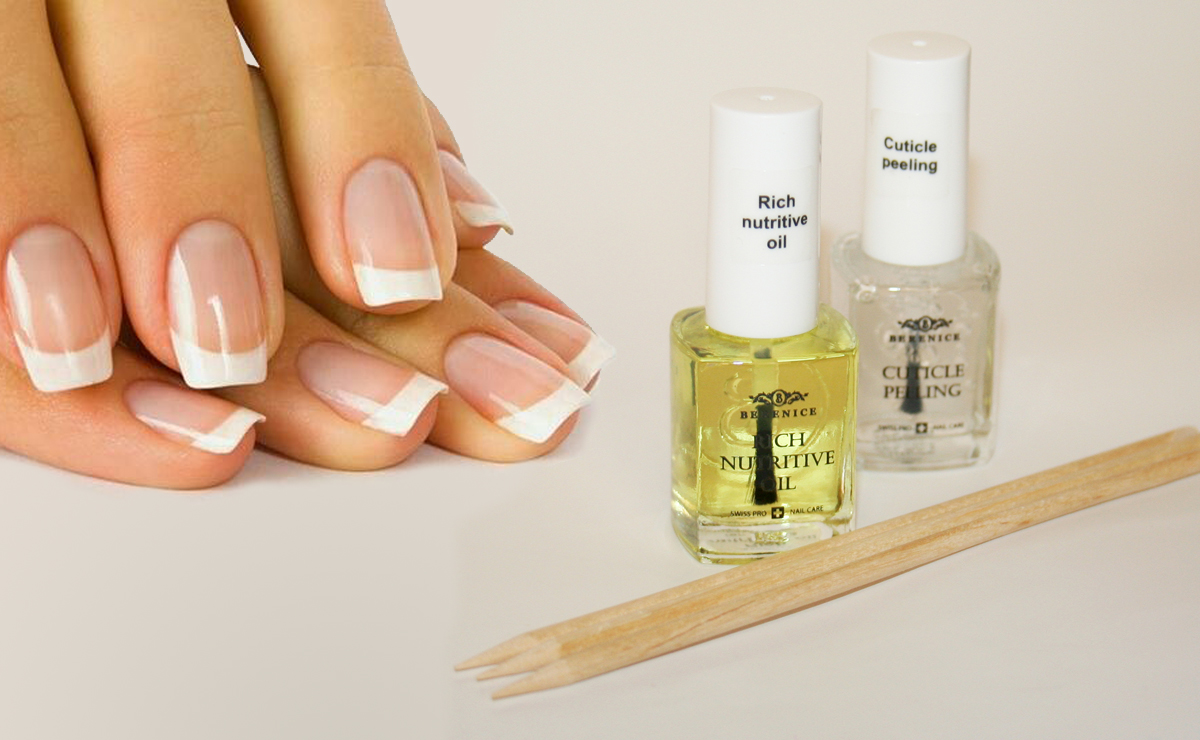 Cuticle removal. Water-based Cuticle Peeling is an effective treatment aimed to remove the cuticle. This remover quickly softens the cuticles, and it is convenient to push it with orange stick or remove with special scissors. Nails instantly become neat and well-groomed. Use 1 – 2 times per week to maintain cuticles in perfect condition.
Experts recommend to push back cuticles, not to cut it, since it can traumatize skin and nail, and also encourages more active growth of the cuticle. Orange stick is the perfect tool to work with cuticle. BERENICE Orange Sticks set consists of 10 pieces; sticks have optimum professional length 13 cm, what makes them very convenient to operate.
It is recommended to use cuticle and nails oil daily. Rich Nutritive Oil deeply moisturizes and nourishes dry nails and cuticles. Nails become healthy and well-groomed immediately after application. Treatment has a pleasant citrus scent.